Junior Robotics
Location
Duration
Age Group
Class Size
We empower your child to become producers, not only consumers of digital technology by developing computational and logical thinking. The children are growing up in a new digital era where they learn via digital platforms and devices. To enable them to be 'producers' of technology, they can learn the basics of computational thinking which gives them the confidence to create codes to move robots, create animations and games. Learning to harness the benefits of technological tools will be the way forward. When children code and interact with robots, there is a certain level of unpredictability and this leads to problem-solving. They learn to incorporate various aspects like measurements, situation analysis and sequential thinking to make the robots perform the required tasks. Such learning is simply fun and enriching because they code and play with the robots!
Junior Robotics Programme is available at Mosaic Play Academy (The Yards, 402 Joo Chiat Place Singapore 428082).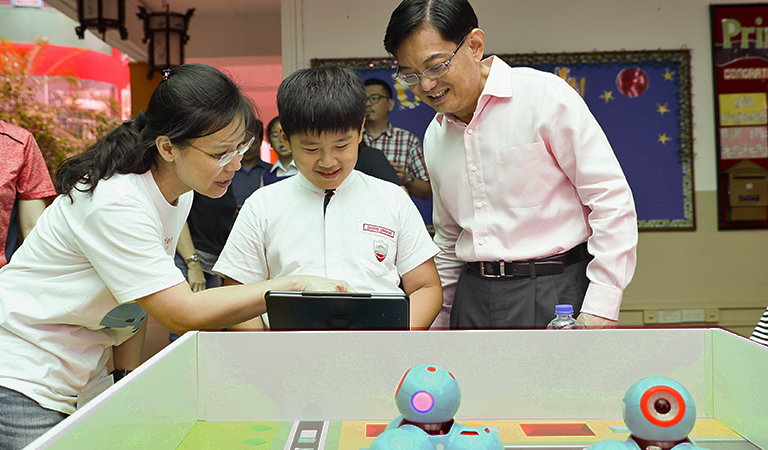 Tampines Edusave and Education Awards Presentation Ceremony with Minister Heng Swee Keat in 2019
Build and code robots with LEGO WeDo 2.0!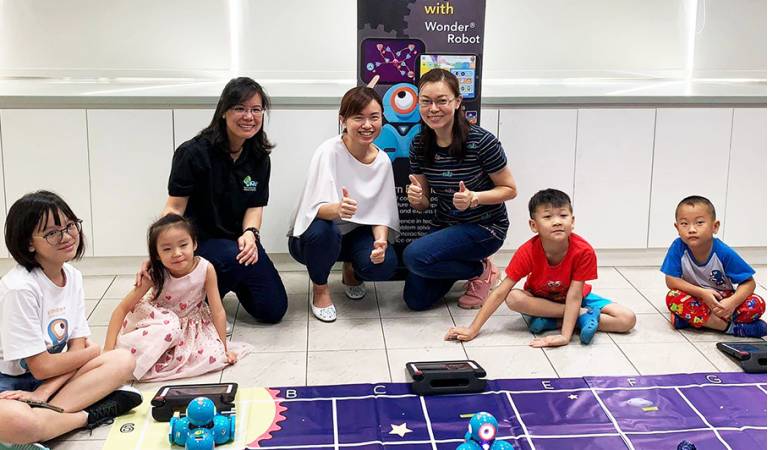 Macpherson Community Centre Children's Enrichment Day with Member of Parliament Ms Tin Pei Ling in 2019
Mr Vikas Gupta, Founder & CEO Wonder Workshop (middle in blue) came to Terra Minds in 2018 and we were so happy to host him and his team in a training workshop. 
Playing basketball with Dash at the Playventure @ Changi Airport 2018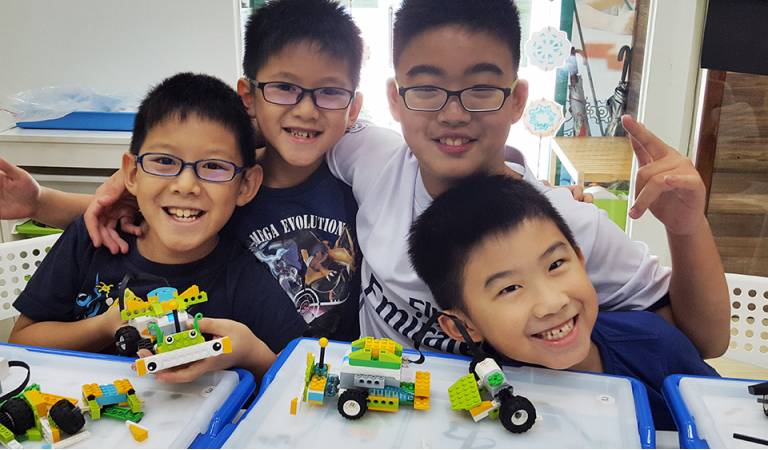 Basic computational thinking skills help foster critical and sequential thinking!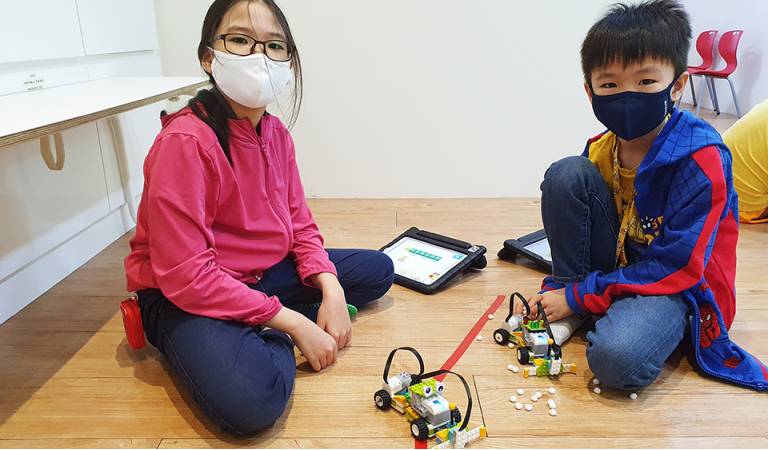 Put on your thinking caps and code and move the robot!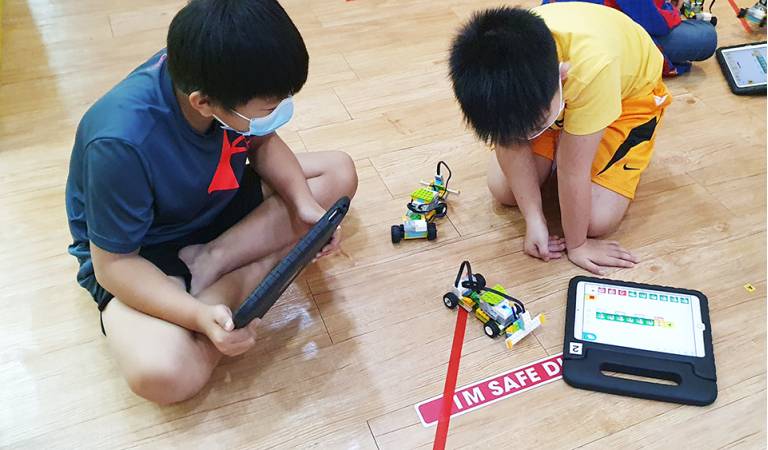 Problem-solving is part and parcel of coding.
Be creative and play bowling with Dash through coding!
Problem-solving challenges the children to identify the problem and find solutions.
Children display teamwork and that's amazing!
Build and code with LEGO WeDo 2.0 is simply fun!
Totally pleased with LEGO Rudolf!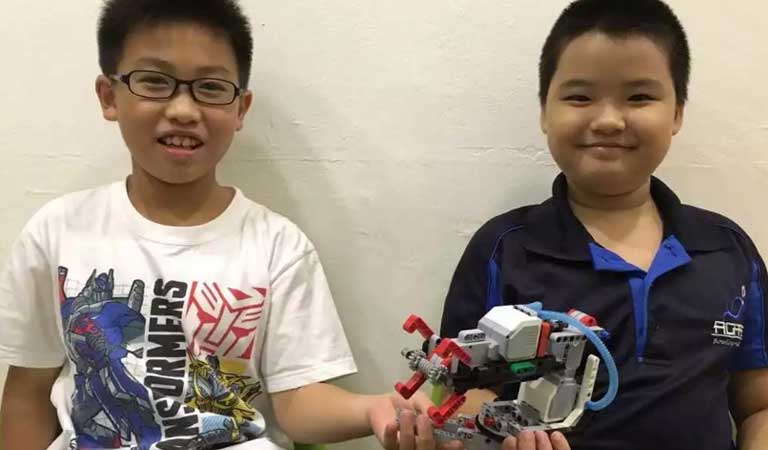 Building EV3 robots involves mechanical and visualisation thinking.